Mass Archiving Users
A small but handy update to mass archive users. A "Select all users" checkbox allows you to select all users.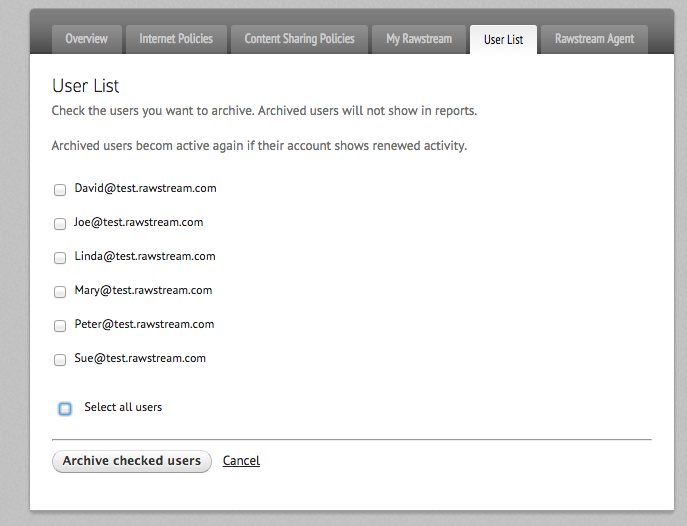 Previously Rawstream would mark user accounts as deleted. If a deleted user shows activity a new account is created for that user. This led to a discontinuity in reporting. We have now changed this behaviour: users are no longer 'deleted' but archived and should an archived user show activity, the user becomes marked as active once again, preserving the previous reporting.