Guest WiFi Analytics
Guest WiFi is widespread with literally millions of access points deployed throughout retail, hospitality, education and other industries.
Knowing how many visitors connect, return visitors and similar data is valuable and there are products out there which can do this. All such products on the market today require an on-premise deployment: either an (expensive) hardware solution, new access points, or upgrading the firmware of your existing access points. Doing this for a few access points is manageable. Larger deployments are a totally different matter however.
We're always looking at solving existing problems in a more intuitive, and simpler way. And Rawstream's Location Analytics is what we came up with.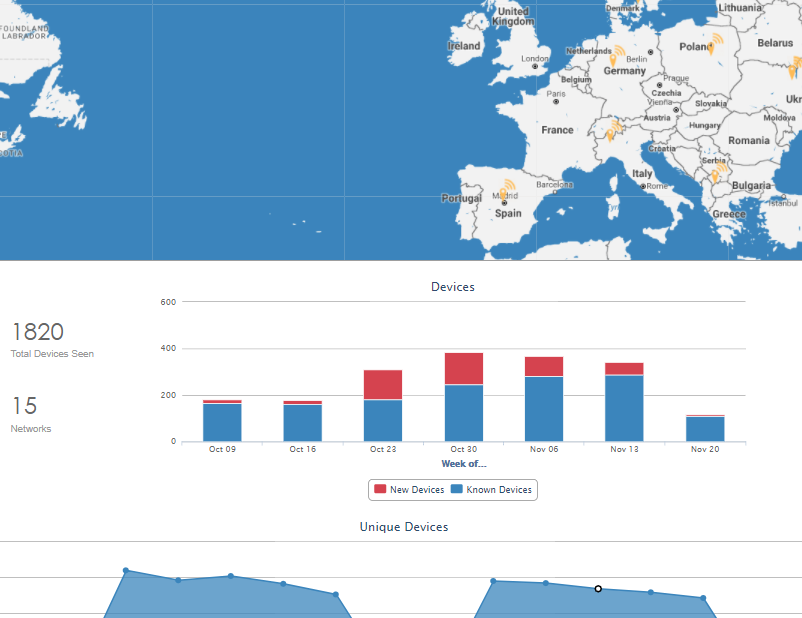 No Software. No Hardware. No Extra Costs.
Location Analytics is completely cloud based. If you are already using our Cloud DNS service, you get Location Analytics for free. Free not just in terms of cost, but also deployment!
We use statistics and traffic analysis from Cloud DNS to derive the data that you see in the Location Analytics report. Being based on traffic analysis we can never achieve the accuracy of a dedicated on-premise product.
But then again, that isn't our goal. Location Analytics is a hassle and cost free solution perfect for the vast majority of small businesses in retail and hospitality.
Open Public Beta
Location Analytics is available right now. Log in to the Rawstream Dashboard, then click Network > Location Analytics. Done!
Get reports on:
Footfall
Return visitors
Dwell time
Cross Branch Visits
Branch and Aggregate reporting
Some of the above reports will be available in the coming days.
Please contact us at support@rawstream.com with bugs, feedbacks and suggestions.