Enforce Safety Mode for YouTube With Rawstream DNS
Rawstream allows you to enforce YouTube's Safety Mode with Rawstream DNS.
Millions of hours of video are uploaded to YouTube everyday. Most content is irrelevant but some content has educational value. Use Rawstream's Safety Mode to remove mature content and content which has been age restricted from appearing in searches, playlists or related videos.
Enforcing Safety mode for YouTube with Rawstream DNS
You can enforce Safety mode for any networks using Rawstream DNS.
Log in to your Rawstream Dashboard, click Settings > Networks and select the Enforce Safety mode for YouTube checkbox, then click Save Settings. Done!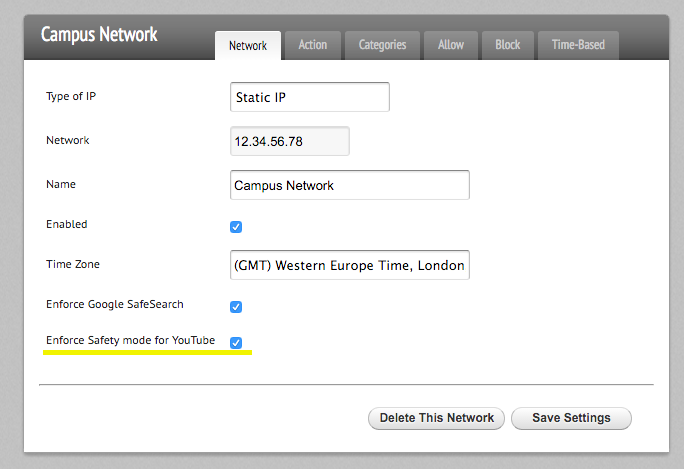 You can also enforce Google SafeSearch for all devices on the network.