Product Update: New Reporting for Rawstream Web Filtering
Rawtream Web Filtering is a powerful web security solution for all your endpoints.
A new report has been added that makes it very simple to track agent activity and deployed versions.

Last Agent Activity
The Last Seen column shows the last time each agent was active. Time is in the UTC time zone. The last activity report can help identify:
– Remote employees who have not been online for a while.
– Devices that have disabled the agent
Deployed Versions
The Agent Version column shows the installed agent build for each user. Use this column to identify devices with older agent builds.
To access the report log in to to your Rawstream account, then Settings > Endpoint Agent > Users, then click Export Data.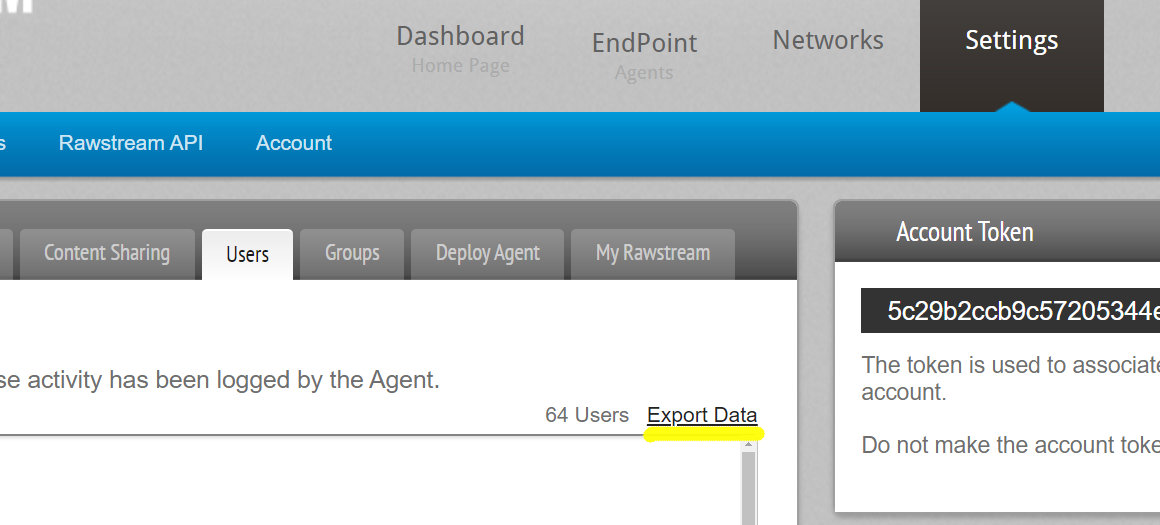 Faster Performance
The latest agent build 3.48.1 has had significant updates under the hood to speed up the proxy code. Web sites should load even faster, with wider compatibility with web servers and protocols.
How to Install
You can download the latest agent build by logging into your Rawstream account, clicking Settings > Endpoint Agent > Deploy Agent.
Uninstall the existing agent before installing the latest build. Automated and command-line installations supported. Contact support@rawstream.com for help.